University of Bristol: tradition of excellence
There are many reasons to study at the University of Bristol. It is a world-renowned institution whose academic achievements place it among the very best in the world. Students are taught by internationally respected lecturers, and study alongside some of the brightest individuals from all over the world with 20,000 students from over 130 countries. The University is ranked among the top five UK institutions for research excellence, according to the Research Excellence Framework (REF) 2014.
University of Bristol - International Students (Photo by Gary Newman).
The University of Bristol has upheld a reputation for innovation and excellence since it was established in 1876. Supported by the likes of Sir Winston Churchill who was Chancellor of the University from 1929 until 1965. University of Bristol consistently ranks in the top 10 universities in the UK and top 40 in the world. Its excellent education is reflected in its results, with 84% of students being awarded a First or Upper Second Class in 2011/12. Bristol is one of the five most targeted universities by top employers and boasts numerous successful alumni. Demonstrated by the 11 Nobel prizes that have been awarded to University of Bristol graduates and members of staff (including author and playwright Harold Pinter).
Here at University of Bristol, we aim to educate our students so they excel in their future careers. We aim to give you the best student experience possible by continually investing in new and existing facilities, accommodation, and student services. Our research-led courses provide high quality training and equip students with the skills needed in order to prepare for a successful career. Studying at University of Bristol gives students the chance to explore a subject with the world's leading academics and amongst other passionate students.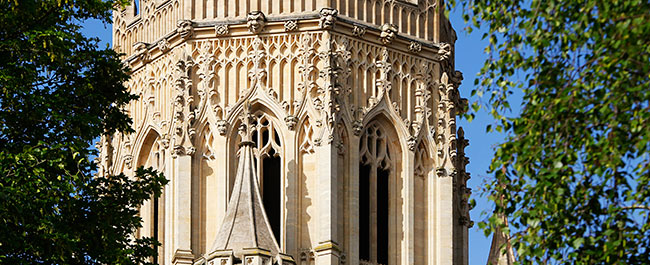 The university presents a warm and friendly atmosphere with: personal tutors; accommodation wardens; and student health & welfare services. However, it is big enough to provide outstanding extracurricular opportunities as well. There are hundreds of student societies that will give you the opportunity to broaden your horizons and forge lifelong interests and friendships.
University of Bristol attracts research grants from some of the world's most prominent funding organisations. It also attracts investment from industry and global businesses, and is involved in numerous international research collaborations.